Location
---

Living at UnionWest is your opportunity to live in Downtown Orlando, one of the most desirable and dynamic urban locations in the country. UnionWest is located across the street from the new Dr. Phillips Academic Commons and the Center for Emerging Media. You are only a few short blocks from the Amway Center, Orlando City Soccer Stadium, the Central Business District, Thornton Park and the Church Street Entertainment District. A free UCF shuttle connects UCF Downtown to the main UCF campus, providing easy access to additional classes, athletic facilities and student activities. SunRail and the LYNX Central station provide connectivity to two hospital campuses and the greater Central Florida region.
Getting Around
Getting around Downtown Orlando couldn't be easier. In addition to a walkable and convenient environment, nearby transit options include free LYMMO and Lynx bus services, Sun Rail, and Orlando's bike share and car share programs. For more information on LYMMO's fare-free circulator, visit here.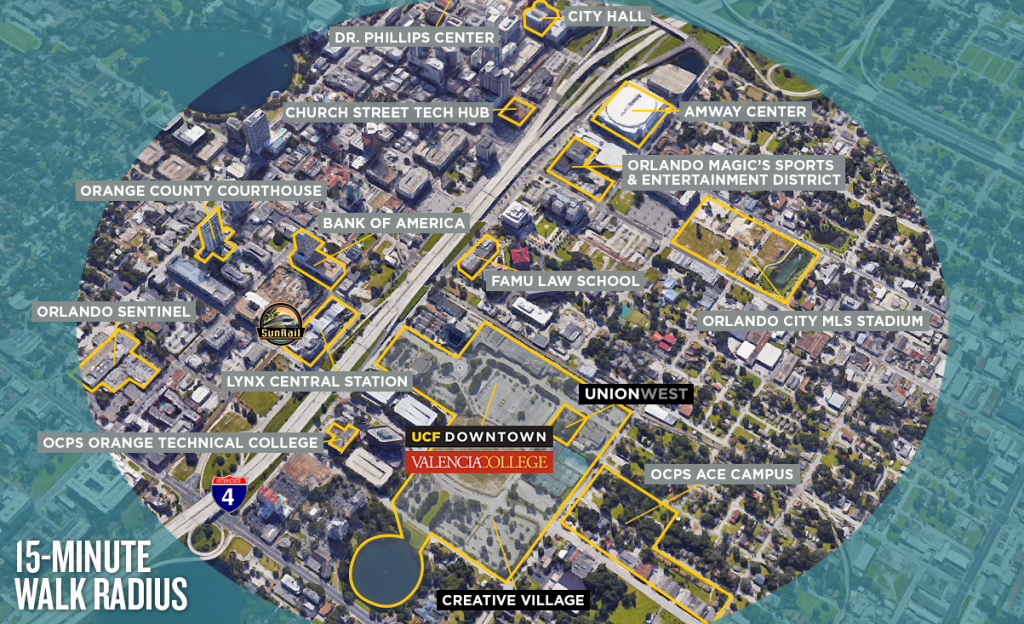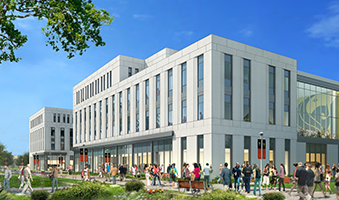 Dr. Phillips Academic Commons
Dr. Phillips Academic Commons features four stories of active learning spaces, including classrooms, the downtown library, study and tutor spaces, a mock courtroom, and academic offices. The building is a state-of-the-art learning facility that overlooks Creative Village's Central Park, a green space for outdoor concerts and events.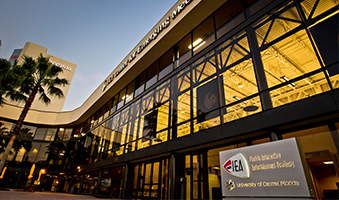 UCF Communication and Media Building
The UCF Communication and Media Building (CMB) has undergone a full renovation as part of the UCF Downtown construction. CMB is home to a diverse group of teachers, learners and industry professionals collaborating in a creative environment that emphasizes high-production values, cutting-edge technologies and time-tested production techniques.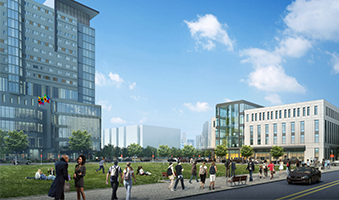 Creative Village Central Park
UnionWest will overlook Creative Village Central Park, a 2.5 acre park that will include a "great lawn", shaded seating area, a tree-lined promenade, public art and a pavilion. Central Park is scheduled to open in Spring, 2020.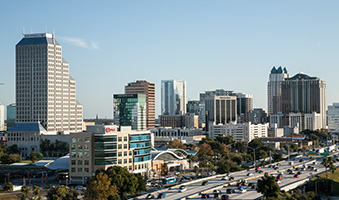 Business
Students studying downtown have the opportunity to be within steps of the Orange County Courthouse, legal offices, Orlando's City Hall, corporate headquarters, major media outlets and so much more.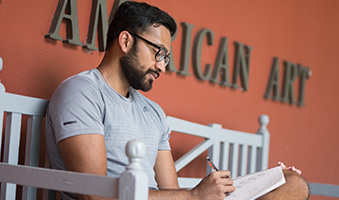 Culture, Arts and Sports
Downtown is also home to Orlando's art and history museums, science center, theaters, art district and music venues. Residents at UnionWest have so much to explore and many unique things to do. Sports, soccer, Lake Eola, parks, and coffee shops – downtown Orlando has it all.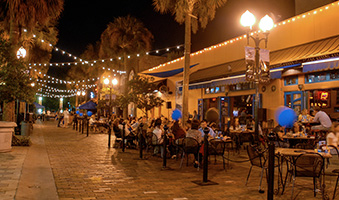 Dining
From late-night tacos to upscale brunches, Orlando dining options include a wide range of delicious eats. UnionWest residents are just upstairs from several causal dining options and within blocks of some of Orlando's most popular restaurants.